Training & Clinical Education Division:
Training & Clinical Education Division:
The AMS Healthcare Education unit can provide many nationally recognized healthcare certification programs including a wide range of courses from First Aid to Advanced Cardiac Life Support. We are currently working with the Canadian Medical Association to receive accreditation for our Critical Care Flight Paramedic and Nurse Program.
We have recently developed a technical medical simulation lab where students are trained and conduct advanced medical procedures on high-fidelity, critical care manikins. This simulation lab is mobile and can travel across Northern Canada to increase access to healthcare education and skill development.
This lab is the first of its kind that is accessible to healthcare professionals in the North. Healthcare professions can obtain and maintain certifications and ongoing continuing medical education through AMS's online training academy that is accessible from remote communities.
We would love to bring these classes to your community or team. AMS can also design custom course offerings for your specialized learning needs.
Education Calendar
December 2019
Mon

Monday

Tue

Tuesday

Wed

Wednesday

Thu

Thursday

Fri

Friday

Sat

Saturday

Sun

Sunday

November 25, 2019

November 26, 2019

November 27, 2019

November 28, 2019

November 29, 2019

November 30, 2019

December 1, 2019

December 2, 2019

Course Duration 

Online and 2 hours in Class

Course Content:

Blended Learning combines online learning and in-classroom training to offer a comprehensive experience. The course covers the same course curriculum and teaches the same skills as an instructor-led course, but divides the delivery of the Basic Life Support course into two parts:

A self-directed online cognitive program: the Online Component, and
A classroom-based skills session: the In-Classroom Component

Basic Life Support teaches single-rescuer and team basic life support skills for application in both pre-hospital and in-facility environments, with a focus on high-quality CPR and team dynamics.

It will train you to quickly recognize several life-threatening emergencies, give high-quality chest compressions, deliver appropriate ventilations and provide early use of an AED through simulated clinical scenarios and learning stations.

Who Would Benefit:
Basic Life Support (BLS) is the foundation for saving lives. It is designed for healthcare providers and trained first responders who provide care to patients in a wide variety of settings or by those in a healthcare training program.

Course Resources: 
Basic Life Support Field Guide provided at class - online component to be completed before class.

Purchase Course:
https://advancedmedic.com/product/basic-life-support-blended/

December 3, 2019

December 4, 2019

December 5, 2019

December 6, 2019

December 7, 2019

December 8, 2019

December 9, 2019

December 10, 2019

December 11, 2019

December 12, 2019

December 13, 2019

December 14, 2019

December 15, 2019

December 16, 2019

December 17, 2019

December 18, 2019

December 19, 2019

December 20, 2019

December 21, 2019

December 22, 2019

December 23, 2019

December 24, 2019

December 25, 2019

December 26, 2019

December 27, 2019

December 28, 2019

December 29, 2019

December 30, 2019

December 31, 2019

January 1, 2020

January 2, 2020

January 3, 2020

January 4, 2020

January 5, 2020
Special Notes
Completer Courses require completion of an online module.
ACLS and PALS require a current Heart and Stroke CPR for Health Care Providers Course
Course costs include books and training materials
Select a course below for details: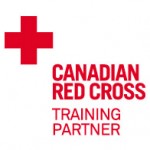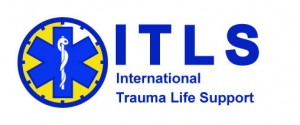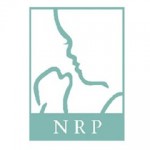 Have questions about our Training & Clinical Education Services?
Fill out the form below and an AMS representative will contact you within 24hrs.