Your first choice to provide your staff with remote site emergency and primary medical care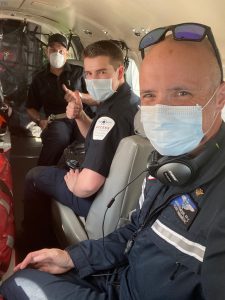 As an employer operating in remote environments, you can't afford to be without quality health care services for your staff.
Our medical staff are experienced, reliable, resourceful and innovative and after years of experience in the industry we realize that these are attributes that are essential to any company operating in unconventional circumstances.
AMS provides fully trained personnel who are totally prepared for the challenge of remote site medicine. Rigorous selection procedures ensure that only individuals with the highest qualifications and experience of working in remote and challenging locations are employed.
Our medics always have access to an on-call emergency physician who can provide advice and deal with medical issues as they arise.
Clicking the link above will transfer you to the AMS Human Resources Information System to view postings and apply
Interested in a Career with AMS?
Take a moment to send us your resume and let us know what kind of position you are looking for by filling out the form below and submitting it to us.